As an ActionCOACH, the world's number one business coaching franchise, my core purpose is to create better realities.
Today, a business coach is not just useful or a luxury – it's a necessity for any serious business. You wouldn't see a professional sportsperson go out into the field without a coach or a team of coaches watching their every move to see how they can improve, right? So, why would you enter the field of business without the same advantage?
As the world moves faster, it can be difficult to keep up with the changes in your industry, as well as innovations in sales, marketing and management strategies.
And let's face it, owning and developing a business can be hard work and can involve major challenges. You may be running a good business, but a point comes when you, like others, hit a complexity ceiling. At that crucial stage, it's about making a conscious decision of not being 'just a small business' but 'a big business in training'.
That's where Anu comes in.
WHO IS ANU?
With 22 years of experience working for global blue-chip companies, Anu understands implicitly what makes businesses tick and is tenacious about getting the very best out of them.
As a snapshot of who Anu is, She started with General Motors before joining IKEA, producing phenomenal results and turning around the success of stores across the furniture giant's international portfolio. Holding senior management roles everywhere from the UK and Switzerland to South Asia, in 2017, Anu felt it was time to use her expertise to help other businesses grow.
ANU'S EXPERTISE
⇒ 22 years working in senior leadership roles with responsibilities including sales and marketing, customer experience, human resources, growth development and finance.
⇒ Achieved outstanding business results through exponential margin and revenue growth, cost optimisations and developing high performing teams.
⇒ Holds an Associate Certified Coach accreditation, as well as MBAs in business from two prestigious universities, a Diploma in International Trade and she is also a Bachelor of Commerce.
Skilled at sales and marketing, the customer experience, human resources, growth development and finance, Anu knows the challenges that businesses face are strikingly similar and are typically related to money, time and team. Through her mentoring and coaching, business owners can conquer these challenges.
HOW CAN ANU HELP YOU
Since becoming an ActionCOACH, Anu has helped hundreds of SMEs transform their businesses, developing their leadership skills and implementing management strategies to create sustainable, successful enterprises. At ActionCOACH, they are so confident of incremental bottom-line results, they guarantee them.
ActionCOACH is so proud to be able to say that despite the current economic conditions, their clients across the sectors have been consistently growing while achieving substantial, measurable results.
Anu is also a mum of two, a labour of love and mission of growth in itself!
Ultimately, being a business coach is much more than a job for Anu. She has a deep passion for growing businesses and a commitment to client success. Coaching your business would be both a huge privilege and a huge responsibility; One of which Anu would welcome the opportunity to see what she can do for you.
ANU'S APPROACH
Simple – Complex problems have simple solutions and she will help you to simplify and see things more clearly, resulting in more profitability with more time to enjoy the fruits of your success.
Results – Anu is results-driven! Her mantra is that the key to success and consistent results is to take action, with a good dose of perseverance. She will hold you accountable to ensure you succeed.
Fun – There's no point doing any of this if it isn't enjoyable so her coaching is designed to be fun.
Ready to take the next step? The best way to understand the value of working with a coach is to come to attend one of our complimentary events. But let's get started with a business health check.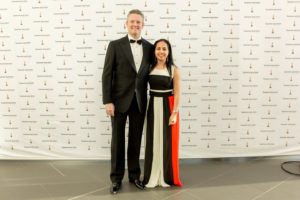 Get In Touch
How Can We Help You?
Send a message
Contact info
Anu Khanna - ActionCOACH 68 Yardley Road
Acocks Green
Birmingham
B27 6LG